Latest tweet
Kingston Smith HR
@KS_HRC
Come on, you know you want one too! #welcomepack #newclients pic.twitter.com/iu9G2gAurn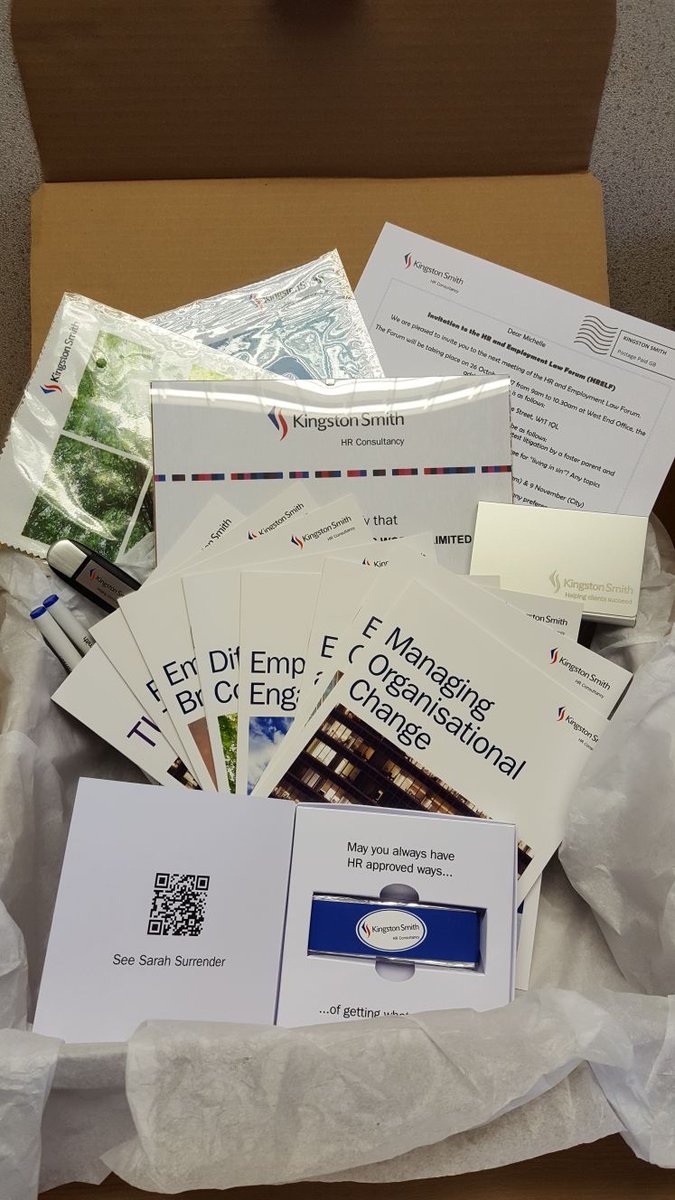 HR Consultancy
KSHR Consultancy offers bespoke HR and Employment Law services across multiple business sectors. The business takes a commercial and pragmatic approach and is supported by an experienced and committed team, who are all ex-HR Business Partners, Managers and Directors. KSHR Consultancy prides itself on providing added value and being passionate about helping you to achieve your goals and getting the most out of your employees.
KSHR Consultancy believe that managing people shouldn't be painful and will act as a calm, knowledgeable and experienced adviser to your business; one who understands the intricacies of your business and will guide you according to what is best for you.
We encourage our clients to engage with their employees by using a number of techniques and initiatives whilst striving to be the employer of choice in their field. We can work with you to help you develop your people strategy and guide you through those tricky people situations which may arise.
Depending on your business objectives and what you are trying to achieve we'll ensure your Consultant understands your business and advises accordingly in line with your strategy and your organisational culture.
Telephone:
+44 (0)1708 758958
Role: Managing Director - HR Consultancy
Email:
Richard Cummings
Without doubt, not only has KSHR Consultancy carried out work for which we simply did not have the skills and knowledge, but they have saved me and my staff an inordinate amount of time which we have been able to target instead towards our core outputs.
The team at HR Consultancy are calm, deeply knowledgeable delightful confidantes. It gives me great comfort to know I have them at the end of the phone.
KSHR Consultancy have guided us through several TUPE transfers, a number of people issues and streamlined our HR processes. They took our management team through their training programme and the consultant who ran it was 'spell-binding'. We know we're in safe hands when we have a people issue.